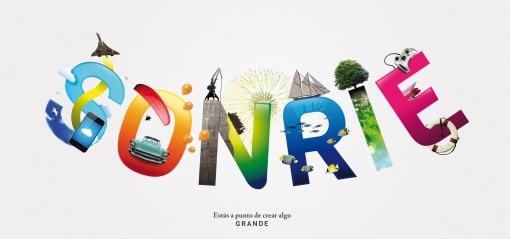 Muebles Orts has launched its most innovative product catalogue with a range of products, 42 combinable colours, new textures and the possibility of incorporating decorative paper onto the front of the furniture.
Adapting to new homes, to new tastes and to the purchasing habits of consumers and with a vast range of compositions and solutions for the current habitat, Muebles Orts has unveiled its new catalogue entitled 'Smile'. A real breath of optimism and positivism in which the firm from Alicante has taken another step to solidifying in its position as one of the benchmarks for the current habitat with a product especially tailored to what the market really demands. What new things does this catalogue offer? Undoubtedly its overwhelmingly connection to the market. Through an enjoyable support designed by the studio from Alicante entitled 'I am I Can', the 'Smile' Catalogue offers a whole range of solutions for all the bedrooms in a family segmented into four ranges: infant and baby, kid´s; junior; and senior.
No base colours. Everything can be combined.
There are dynamic lines across a very contemporary viewpoint and, above all, the possibility of infinite combinations. In fact, Muebles Orts has revolutionized the market with a challenging investment in overriding base colours and launching in this catalogue the possibility of combining a range of up to 42 colours ranging from brown to gray or ash, wood and bold ones like fuchsia.
But the novelties do not end there. 'Smile' also proposes the use in its compositions of a new texture called Kathmandu', which revolutionizes tactile sensations creating a fantasy that simulates the natural mesh of wood. It follows, in this regards, the latest trends in reproducing the quality, naturalness and simplicity of an eternal material such as wood.
The world of 'Wallpaper' in furniture.
Muebles Orts also hides another big surprise. Among the possibilities offered in the 'Smile' catalogue is the furniture front that can be covered with decorative paper, exactly the same fashion which is popular in the home and which is turning a real 'revival' of this element into a raging trend. Muebles Orts proposes in this respect, up to 20 different paper designs creating an innovative collection like few others and one that has surprised the market.